Easton Car Accident Attorneys
Step-by-Step Legal Support After a Crash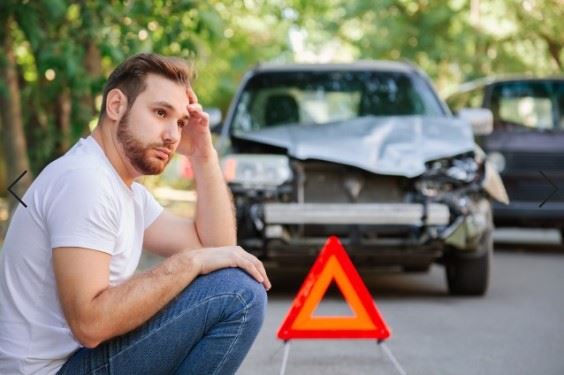 Being seriously injured and left out of work due to a car accident is as frustrating as it is intimidating. You might not know how you are going to pay for your bills while you are trying to recover. Rather than continuing to struggle with your finances, come to Knafo Law Offices in Easton and see if you have the opportunity to pursue damages through a car accident claim.
Our law firm is focused on making your claim as simple for you as possible, just as we have done for thousands of clients since we opened our doors in 1982. From calculating damages to dealing with insurance companies, we do it all, so you don't need to.
For a free case review, call our Easton car accident lawyers at (610) 756-1098 now.
Damages in a Car Accident Claim
In the typical car accident claim filed in Easton, there will be two types of damages: economic and noneconomic.
Economic Damages
Your economic damages will be financial costs that can be tracked on a receipt, bill, or paycheck, like medical bills and lost wages. You can also seek the costs to repair or replace your vehicle if insurance policies did not provide enough already.
Noneconomic Damages
Noneconomic damages are related to hardships caused by an issue not directly linked to a financial cost. For example, your mental anguish, pain, and suffering are all forms of hardship that can be listed as noneconomic damage. Since there is no bill or receipt related to noneconomic damages, calculating them can be a bit tricky, but our attorneys are here to manage that for you.
What Sort of Accident Were You In?
Knafo Law Offices in Easton has the experience required to accept virtually any car accident case. No matter the details of your accident, you can be certain we have seen one much like it before. There are no details that can confuse us, and no insurance defense strategy we cannot predict.
Let us know if you were in an accident involving a:
Rear-end accident at a stop sign, red light, or parking lot
Side-impact collision, like a T-bone
Uber or Lyft rideshare vehicle
Uninsured/underinsured motorist
Defective auto part
Drunk or drug-impaired driver
How Is Fault Determined in a Pennsylvania Car Accident?
Pennsylvania follows the "No-fault system" when it comes to car accident claims. That means that in a typical accident each party's insurance company is responsible for paying damages for the insured, regardless of who caused the accident.
However, in cases where you experienced serious injury, you may be able to file a lawsuit directly against the person who caused the accident. Our legal team is prepared to walk you through the process of filing a car accident lawsuit against the responsible party. Call today to get started!
How Long Do You Have to Sue After a Car Accident in Pennsylvania?
Similar to other states, Pennsylvania allows people to file a lawsuit for injuries sustained in car accidents up to 2 years after the date of the accident. You can read more about the Pennsylvania statute of limitations here: 42 Pa. Con. Stat. Ann. section 5524. If you do not file your lawsuit in time, you give up your right to pursue compensation for your injuries. Don't waste any time! Reach out to our accident lawyer immediately to get started with your claim.
Ready to Begin Your Case When You Are
There is always a difficult decision to make after being in a crash: When do you start your claim? We hope to make that decision easy and stress-free by providing the services of car accident attorneys in Easton with a reputation for professionalism, success, and approachability. A major part of what we do as counselors for the wrongfully injured is showing genuine compassion as we work on a claim. You will be treated as a good friend because we consider you one!
Call (610) 756-1098 today to get more information about our services and your options. Our car accident lawyers in Easton are standing by to fight for your rights!
Working Hard for Our Clients
See What We've Won for Injury Victims
Record-Setting $15.2 Million Wrongful Death

Wrongful death case ended in a verdict of over $15 million dollars.

$8.2 Million Car Accident

Car accident verdict.

$7.25 Million Motorcycle Accident

Using mediation after a motorcycle accident, $7,250,000 was awarded.

$4.1 Million Medical Malpractice

Secured a settlement of over $4 million dollars after medical malpractice occurred.

$3 Million Negligent Trucker

Secured a $3 million dollar settlement for client involving a negligent truck driver.