Allentown Truck Accident Attorney
Call Us 24/7 To Get the Legal Help You Need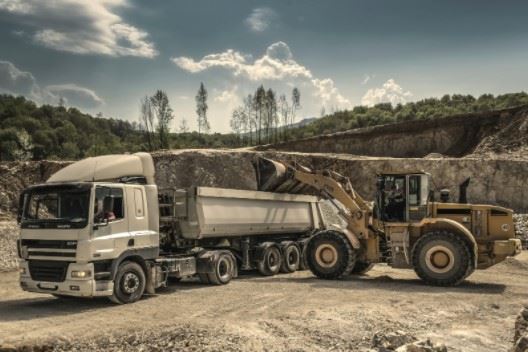 If you were sharing the road with a big rig, semi-truck, tanker truck, or another large commercial vehicle and were involved in an accident, now is the time to call Knafo Law Offices. In 2016 alone, tractor-trailer accidents increased to more than 119,000 injury crashes and more than 4,000 fatalities as a result of truck accidents.
Our Allentown truck accident attorneys can review the circumstances surrounding your accident and the injuries you experienced to assess the value of your claim and determine the best way to move forward to recover maximum compensation. No doubt, rebuilding your life after a truck accident can be a difficult undertaking. It is not impossible, however, and we want to help.
For a free truck accident consultation, call Knafo Law Offices at (610) 756-1098.
Since 1982, our firm has represented the injured in personal injury and wrongful death claims involving all types of motor vehicle accidents, including those caused by large trucks. We recognize the catastrophic nature of these collisions and use our considerable experience and resources to protect truck accident victims' rights during every stage of their insurance claims or lawsuits.
What Causes Truck Accidents?
Truck accidents have various causes. Identifying the cause of your collision is an important part of handling your claim, as this will dictate who is responsible for paying for your medical bills and other losses you've experienced. When an Allentown truck accident lawyer at our firm handles such a case, you will see that our entire team works together to review evidence, reconstruct the accident, and put together a case that establishes fault and shows the true value of your claim.
Our team investigates truck accidents caused by:
Truck driver negligence
Violations of hours of service regulations
Truck driver under the influence of alcohol or drugs
Trucker cell phone use while driving
Unsafe lane changes
Over-correcting, overturning, or other errors
Truck brake failure
Improper maintenance or inspections of commercial trucks
Overloaded trucks
Unbalanced or improperly secured truck loads
Dangerous roadways
Defective truck or auto parts
Hours-of-Service Regulations
In an effort to prevent accidents and keep motorists safe, truckers are regulated by the Federal Motor Carrier Safety Administration (FMCSA). The FMCSA has many regulations that drivers and their trucking companies must follow; one of these important regulations is hours-of-service regulations. Hours-of-service regulations determine how many hours a trucker can drive and when they must rest or take meal breaks.
According to hours-of-service regulations, truck drivers are allowed to work up to 14 hours in a day, but only 11 of these hours can be spent driving. The remaining time must be spent on meal breaks or rest breaks. Of these break periods, the FMCSA requires that truckers take a 30-minute break by their 8th hour of starting their workday. When the workday ends, truckers are required to rest for at least 10 consecutive hours.
Additionally, truck drivers are required to take days off work at regular intervals. These days off are determined by the hours of the company a trucker works for. If a trucking company is open 7 days a week, a driver is only allowed to work 70 hours in an 8-day period before taking at least 34 consecutive hours off. If a trucking company is open less than 7 days a week, a driver is only allowed to work 60 hours in a 7-day period before taking 34 hours off. This rule is also called the 60/70 rule.
Liability in Truck Accidents
Truck accidents differ from car accidents in that there are usually several parties that could be held liable for the accident depending on the circumstances of the case.
While there can be many other, the top three parties usually liable for a truck accident are:
The truck driver
The truck manufacturer
The trucking company
A truck driver is usually held responsible if they are engaging in illegal activities at the time of the accident, such as driving under the influence of drugs or alcohol. If the accident was caused by a manufacturing defect, the truck manufacturer can be held liable.
However, the party most often held accountable for a truck accident is the trucking company. While there are many reasons for this, the main one is the fact that trucking companies are often caught encouraging their drivers to break FMCSA regulations in order to help save their company money. Because of this, their drivers are often overworked and fatigued and, therefore, more prone to accidents.
If you have been injured, don't wait to get help. Our attorneys have the skill and experience to investigate your truck accident case in order to hold the liable parties accountable to recover the compensation you deserve.
What Should I Do After a Trucking Accident?
If you were involved in an accident with a large truck or commercial vehicle, you are likely facing more significant damages than you would have had you been injured in a typical car crash. These experiences can be traumatic and overwhelming. It's important to understand the best ways to protect yourself and your loved ones from serious injury after a trucking accident in Allentown.
Follow these important steps after you are involved in a trucking accident:
Call the police and an ambulance, if needed.
Don't refuse medical care. Some injuries that you have sustained may be life-threatening.
Get the information of the trucker who was involved in the accident, include their name, address, driver's license, and contact information.
Document the scene. Take pictures of any damage to vehicles or property.
Contact a trucking accident lawyer in Allentown if you believe you have been injured due to the negligence of a truck driver.
Why Choose Knafo Law Offices?
Truck accident claims are incredibly complex. You need someone who not only understands the extent of your injuries and damages, but you also need a legal team that has the experience and skill to go up against large trucking companies and their insurance providers.
At Knafo Law Offices, our attorneys have been fighting for the rights of injured truck accident victims since 1982. We never represent large trucking corporations or insurance companies. We understand how to get the evidence needed to build an effective claim and are ready to fight for the maximum compensation you are owed.
With over 100 years of combined experience and 6 convenient office locations, our dedicated legal team is ready to assist you with every aspect of your case. We are available 24 hours a day, 7 days a week.
Get in touch with us today at (610) 756-1098 or contact us online to learn more during a free and confidential consultation.
Wrongful Death $15.2 Million

Wrongful death case ended in a verdict of over $15 million dollars.

Car Accident $8.2 Million

Car accident verdict.

Motorcycle Accident $7.25 Million

Using mediation after a motorcycle accident, $7,250,000 was awarded.

Medical Malpractice $4.1 Million

Secured a settlement of over $4 million dollars after medical malpractice occurred.

Negligent Trucker $3 Million

Secured a $3 million dollar settlement for client involving a negligent truck driver.