Allentown Car Accident Attorneys
Put Decades of Experience in Your Corner
If a motor vehicle accident in Allentown, PA has left you injured and out of work, the team at Knafo Law Offices can help. With a Allentown car accident lawyer from our firm to help with your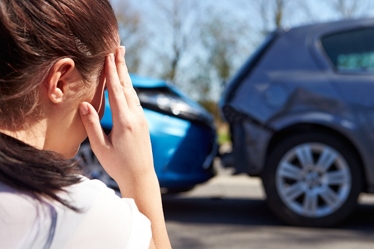 insurance claim, you will have the opportunity to recover financial compensation that actually covers all of your medical bills, lost wages, and damage to your vehicle. You may even be able to recover money for emotional trauma, pain, suffering, and more.
Since 1982, our attorneys have helped thousands of clients across Allentown, Bethlehem, Easton, and the entire Lehigh Valley area with all types of injury claims. Traffic accidents are a key part of our practice because they occur so frequently and have such dramatic impacts on victims' lives.
What Is the Statute of Limitations on Car Accident Claims?
In the state of Pennsylvania, the statute of limitations for filing an injury claim after a car accident is two years. From the date of your accident, you only have two years during which to file your claim. If you miss this deadline, your case may never be heard. It's imperative that you discuss your case with an attorney as soon as possible if you want to pursue compensation through a personal injury lawsuit. Two years can pass by quickly. Don't let time prevent you from obtaining the compensation you justly deserve.
How is Fault Determined in a Car Accident?
When you work with a car accident lawyer in Allentown at Knafo Law Offices, you will find that we are committed to providing personal service and accommodating special needs. Our car accident attorneys in Allentown make ourselves available around the clock to tend to your needs and work diligently to determine and prove fault in order to seek maximum compensation for your injuries.
To prove fault in a car accident claim, we:
Review all evidence pertaining to the accident and all vehicles involved, including witness accounts, photographs, tire treads, police reports, 911 calls, and more.
Get your own account of what occurred so we can get a more complete picture of the collision.
Use accident reconstruction software to recreate the collision and prove what caused its occurrence.
Present this evidence with expert witnesses as needed in negotiations or litigation to pursue a fair settlement or award.
If you are trying to prove fault for a car accident in Pennsylvania, you may be wondering how to get a car accident police report to assist in proving negligence in your claim. The Pennsylvania State Police Department requests that you submit an application in the mail. There may be a small fee to obtain a police report.
Do you know what to do after an accident? Read our blog "10 Steps to Take After a Car Accident" to learn more about what actions to take in order to protect yourself and help your case!

What Commonly Causes of Car Accidents?
Distracted Driving
Speeding
Drunk Driving
Bad Weather
Inexperienced Drivers
Driving in the Dark
What Injuries to Car Accident Victims Commonly Suffer?
Road rash
Broken bones/ fractures
Traumatic brain injuries
Spinal cord injuries
Burns
Facial injuries/ scars
What Damages Can I Recover in a Car Accident Case?
There are three types of damage available for claimants to pursue in a personal injury claim, economic damages, non-economic damages, and punitive damages. Economic and non-economic damages are similar in purpose. In fact, both of these damages fall under the umbrella of "compensatory damages" which are damages that compensate the injured party for a loss. Punitive damages are different from compensatory damages in that their main purpose is to punish the negligent party. As such punitive damages are not often awarded. Compensatory damages compensate for both tangible and intangible losses including:
Loss of income
Medical expenses
Pain and suffering
Mental anguish
How many damages you can pursue and how much you will be able to recover depends on the details of your specific case, as all car accident cases are different. To learn more about your options, contact an attorney from our firm today.
Types of Car Accidents We Handle
At Knafo Law Offices, our car accident lawyers have extensive experience dealing with multiple types of car crashes. We understand that no two accidents are alike, and our experienced firm is ready to support you no matter how complex your car accident in Allentown, PA is. Knafo Law Offices handle the most common types of car accidents, as well as the following:
Rear-End Accidents
Side-Impact Collisions
Uber & Lyft Accidents
Uninsured Motorist Accidents
Underinsured Motorist Accidents
Failure to Maintain
Drunk Driving Accidents
When Should I Hire A Lawyer for a Car Accident?
Hiring a lawyer to represent your claim may seem overwhelming. However, in order to protect your best interests, you should seriously consider hiring a lawyer if your case involves any of the following:
You or someone else in the car experienced serious injuries that required extensive medical treatment
You were forced to miss work for an extended period while recovering
The responsible party is refusing to accept responsibility for the accident
The insurance company is refusing to offer you a fair settlement
You don't feel confident navigating the legal process
Our lawyers are standing by to fight on your behalf. You deserve full compensation for your injuries and other damages. Don't settle for less than what you deserve.
Are you ready to get started? Get in touch with an auto accident lawyer in Allentown by filling out our online contact form and schedule a free consultation today.
Vehicle Accidents FAQ
What if I'm injured in an auto accident and don't have auto insurance?
You should always carry current auto insurance that meets the state's minimum insurance requirements. If you don't, and you drive a vehicle, then you will be violating the law and could lose your driver's license, among other serious consequences. Furthermore, if you get hurt in a crash and don't have auto insurance, then you'll have to fully rely on your healthcare insurance for medical cost coverage. If another person is hurt in the crash, then you won't have a way of paying for their damages, and you could be sued directly. Overall, it is not worth the risk to drive without adequate auto insurance.
What if I think the accident was at least partly my fault?
Do you think you might have partially caused the car accident you were in? Don't admit it to anyone! You don't know exactly what happened to cause the wreck, nor do you know what the other driver did. You could easily be mistaken and not be at fault at all despite what you think now. But if you admit fault, then it will stick to you throughout your claim. Depending on where the accident occurred, you could still file a claim if you were partially at fault, too. Talk to a car accident attorney to get a better understanding of your options.
What if the at-fault driver has inadequate insurance to cover all my damages?
When an accident is caused by someone who doesn't have enough insurance to pay for all the damages, it can be really frustrating – but you aren't necessarily out of luck. The most common next step is to review your own insurance policy to see if you purchased uninsured/underinsured motorist (UM/UIM) insurance coverage. This type of policy can give you additional coverage paid by your auto insurance provider, rather than that of the other driver. If you're not sure if you have UM/UIM insurance in your policy, you should call your insurance provider today and ask. It is highly recommended that you consider investing in this type of insurance, even if that means purchasing just the minimum amount offered.
Working Hard for Our Clients
See What We've Won for Injury Victims
Wrongful Death $15.2 Million

Wrongful death case ended in a verdict of over $15 million dollars.

Car Accident $8.2 Million

Car accident verdict.

Motorcycle Accident $7.25 Million

Using mediation after a motorcycle accident, $7,250,000 was awarded.

Medical Malpractice $4.1 Million

Secured a settlement of over $4 million dollars after medical malpractice occurred.

Negligent Trucker $3 Million

Secured a $3 million dollar settlement for client involving a negligent truck driver.