Allentown Car Accident Attorney
Knafo Law Office Provides Steps to Take After a Car Accident
If a motor vehicle accident has left you injured and out of work, the team at Knafo Law Offices can help. With a Allentown car accident lawyer from our firm to help with your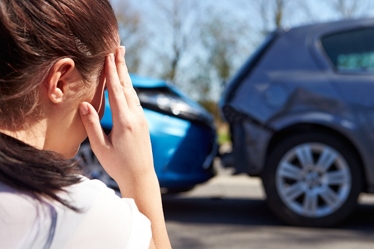 insurance claim, you will have the opportunity to recover financial compensation that actually covers all of your medical bills, lost wages, and damage to your vehicle. You may even be able to recover money for emotional trauma, pain, suffering, and more.
Since 1982, our attorneys have helped thousands of clients across Allentown, Bethlehem, Easton, and the entire Lehigh Valley area with all types of injury claims. Traffic accidents are a key part of our practice because they occur so frequently and have such dramatic impacts on victims' lives.
For a free review of your car accident claim, call our firm at (610) 756-1098.
How is Fault Determined in a Car Accident?
When you work with an Allentown car accident lawyer at Knafo Law Offices, you will find that we are committed to providing personal service and accommodating special needs. Our Allentown car accident attorneys make ourselves available around the clock to tend to your needs and work diligently to determine and prove fault in order to seek maximum compensation for your injuries.
To prove fault in a car accident claim, we:
Review all evidence pertaining to the accident and all vehicles involved, including witness accounts, photographs, tire treads, police reports, 911 calls, and more.
Get your own account of what occurred so we can get a more complete picture of the collision.
Use accident reconstruction software to recreate the collision and prove what caused its occurrence.
Present this evidence with expert witnesses as needed in negotiations or litigation to pursue a fair settlement or award.
The Statute of Limitations on Car Accident Claims
In the state of Pennsylvania, the statute of limitations for filing an injury claim after a car accident is two years. From the date of your accident, you only have two years during which to file your claim. If you miss this deadline, your case may never be heard. It's imperative that you discuss your case with an attorney as soon as possible if you want to pursue compensation through a personal injury lawsuit. Two years can pass by quickly. Don't let time prevent you from obtaining the compensation you justly deserve.
Are you ready to get started? Get in touch with an auto accident lawyer in Allentown by filling out our online contact form.