Allentown Social Security Disability Lawyer
Am I Eligible for Social Security Disability Benefits?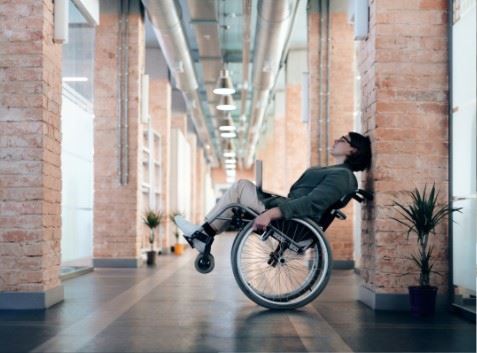 Are you disabled and no longer able to work? Applying for Social Security Disability (SSD) benefits is the next logical step to take, but the application process is far from easy. In fact, the average final award rate for disabled workers from 2001 through 2010 was only 45%. According to the Social Security Administration (SSA), an average of only 28% of initial worker Social Security Disability claims were approved during that same time period. This means, statistically, that you have about a 1 in 5 chance of having your initial application approved and less than a 1 in 2 chance that your final result will be a positive one.
An Allentown Social Security Disability lawyer at Knafo Law Offices can help if you need to pursue disability benefits. We understand these proceedings and can help to turn the tables in your favor. The above statistics are disheartening, but properly filing your SSD application with all necessary medical documentation will greatly increase your chances of an approval.
Contact our firm at (610) 756-1098 for a free Social Security Disability claim consultation.
SSD Claims & Appeals in Easton, Bethlehem, Allentown & the Entire Lehigh Valley Area
Our firm handles SSD claims and appeals for clients in Allentown, Bethlehem, Easton, and the entire Lehigh Valley area. We understand what is at stake. Our attorneys and support staff will work closely with you to file your claim, review a denied claim, or file an appeal to seek the disability benefits you need.
Our Allentown Social Security Disability attorneys can also talk to you about eligibility requirements:
You must have earned enough work credits (by working long enough and recently enough, based on your age) to be covered by Social Security Disability Insurance; and
You must have a disability that is included in the List of Disabling Conditions maintained by the SSA; or
You must have a condition that prevents you from working and earning money not only in the field in which you once worked, but in any field; and
Your condition must have lasted or must be expected to last at least one year or result in death.
Ready to get started? Call Knafo Law Offices at (610) 756-1098!
Wrongful Death $15.2 Million

Wrongful death case ended in a verdict of over $15 million dollars.

Car Accident $8.2 Million

Car accident verdict.

Motorcycle Accident $7.25 Million

Using mediation after a motorcycle accident, $7,250,000 was awarded.

Medical Malpractice $4.1 Million

Secured a settlement of over $4 million dollars after medical malpractice occurred.

Negligent Trucker $3 Million

Secured a $3 million dollar settlement for client involving a negligent truck driver.